CS Soapbox: Why Ken Jeong Should Replace T.I. in Ant-Man 3
With 50% of all living creatures wiped out of existence, the universe needed a savior in Avengers: Endgame. Enter U Store's (Self Storage) resident security dude, who pushed the button that made it possible for Ant-Man to return from the Quantum Realm. Scott Lang would go on to help save the Marvel Cinematic Universe as we know it, but not before Ken Jeong's security guard freed him from that warehouse prison—every hero needs a sidekick.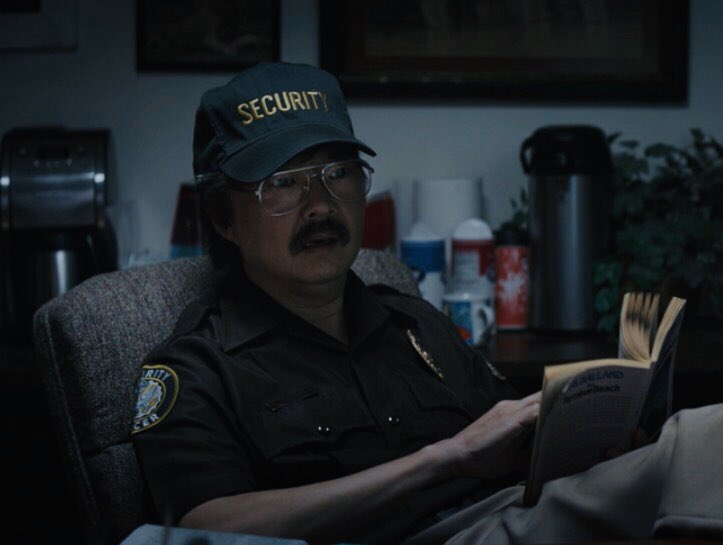 Jeong's Endgame appearance was part of a series of related cameos in the MCU. Before directing Captain America: The Winter Soldier, the Russo brothers worked on the NBC sitcom Community. When they were hired by Marvel Studios, they brought some Community alum along with them.
Following Danny Pudi's cameo in The Winter Soldier, Community cameos became a sort of running joke in the MCU; everyone from Yvette Nicole Brown (also in Endgame), Donald Glover, and Jim Rash to Aaron Himelstein and DC Pierson have made an appearance (Brie Larson and Randall Park have even become recurring characters). Now, there's an opportunity for Jeong's security guard to become a full-fledged character in Ant-Man and the Wasp: Quantumania.
RELATED: Ant-Man 3: Rapper T.I. Will Not Return For Quantumania
If you haven't heard, T.I. will not be returning alongside Paul Rudd in the threequel. The news comes amidst allegations against the rapper/actor and his wife for "sexual abuse, forced ingestion of illegal narcotics, kidnapping, false imprisonment, intimidation, assault and harassment." T.I. was never formally announced as part of Ant-Man 3 so he may not have been a part of the film in the first place. However, it seems unlikely the writers wouldn't want to keep the franchise's comedic trifecta intact.
T.I. debuted alongside Scott's friend Luis (Michael Peña) as fellow ex-con Dave. In Ant-Man and the Wasp, Scott, Luis (Michael Peña), Dave, and Kurt (David Dastmalchian) ran a security company astutely named Ex-Con. That said, if Scott's crew is going to remain full it'll need a new quirky character, and who better than Jeong's inaudible security guard with an affinity for JG Ballard's The Terminal Beach?
After "Security Guard" got Scott out of the storage cage, they presumably had some interaction offscreen. He probably told Scott about Thanos, the past five years, and maybe they even talked a little shop. After all, they're both in the security game—which is why it makes sense for Scott, having lost Dave, to bring his new friend into the fold as a hilarious foil to Luis and Kurt. In fact, it makes so much sense, it's probably already happening.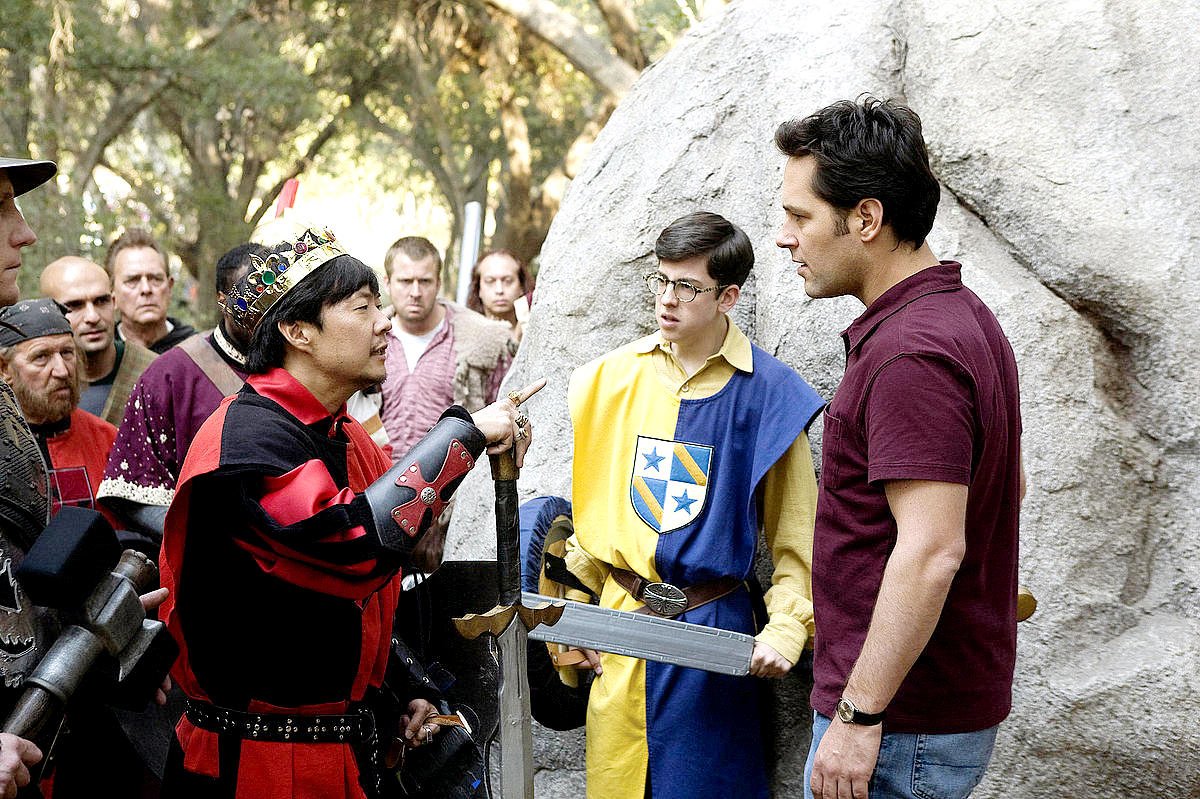 RELATED: Kathryn Newton Joins Ant-Man 3, Officially Subtitled Quantumania!
With over 20 years of acting credits, Jeong has established comedic chemistry with pretty much everyone. We tend to associate him with belligerent characters like The Hangover's Mr. Chow, crying "toodle-oo motherf*ckers" in an exaggerated accent. Despite limited screen time, he always seems to steal the show. From appearances in Crazy Rich Asians, Community as a tyrant hell-bent on Greendale domination, or even across from Rudd in Role Models, and working with Peña recently in Tom and Jerry, Jeong is built for larger-than-life supporting roles. However, he didn't always have to be loud to get his point across. Sometimes all it takes is 9 seconds of silence and a Tom Selleck stache.
We took notice of Endgame's intrepid defender of storage. So, ditch the hat and give the man a name. Since Endgame was reportedly the Russos' last Marvel film, the move would solidify Greendale Community College's unspoken hold over the MCU—a subtle reminder of the cinematic universe's best entries. In Ant-Man 3 his character could be nuanced, awkward and nerdy (for lack of a better word), worthy of the science fiction he reads. A turn similar to when he donned the white coat for his sitcom Dr. Ken. With a villain as infectious as Kang the Conqueror on the horizon, a hero, or rather, a sidekick, is just what the doctor ordered.
The post CS Soapbox: Why Ken Jeong Should Replace T.I. in Ant-Man 3 appeared first on ComingSoon.net.
from Movies – ComingSoon.net https://ift.tt/3blYxA9