Monday 09 May 2022 03:14 PM UTC+00 | Tags: darling kaur landers lyrics punjabi-songs simar the
Darling – The Landers Simar Kaur Lyrics. The Latest Punjabi Movie Kokka .The Song Sung by The Landers Simar Kaur Music by SYNC and Written by Rabb Sukh Rakhey
Darling – The Landers Simar Kaur Lyrics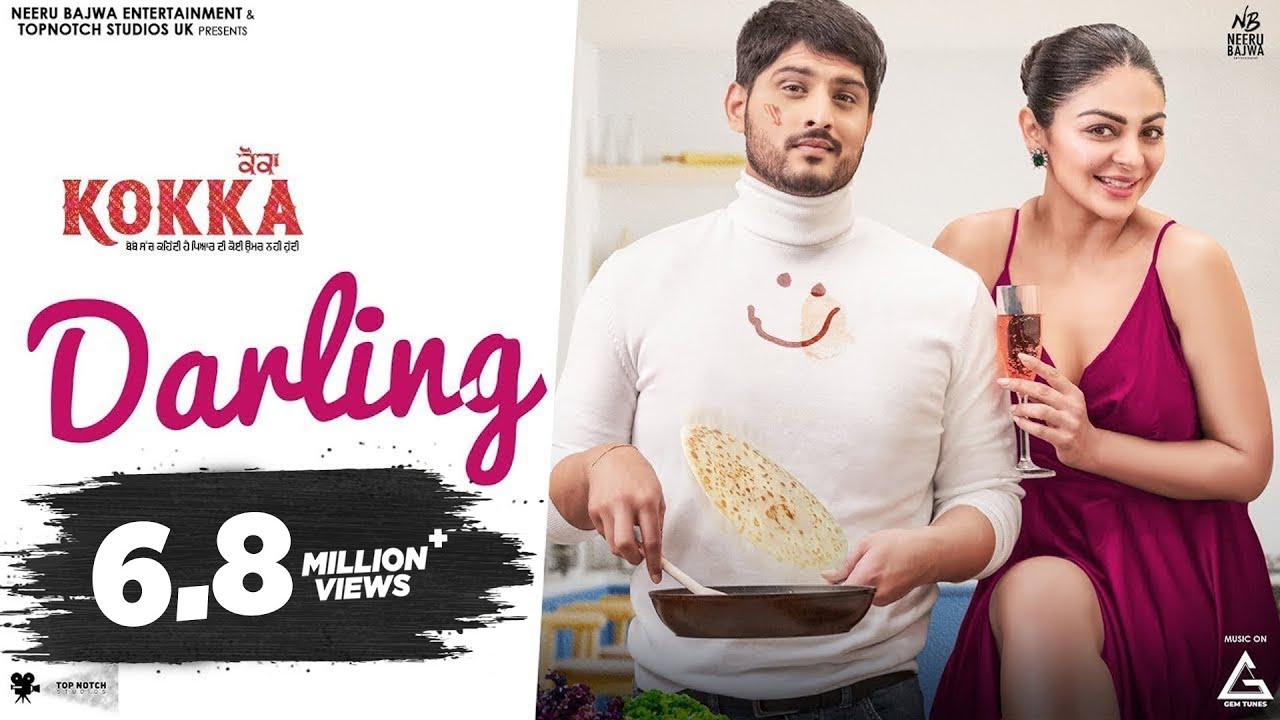 | | |
| --- | --- |
| Singer | The Landers Simar Kaur |
| Music | SYNC |
| Song Writer | Rabb Sukh Rakhey |


Assi Thode Nave Dil Layi Baithe Darling
Tuc Kahto Muh Ja Bnayi Baithe Darling
Assi Thode Nave Dil Layi Baithe
Tuc Kahto Muh Ja Bnayi Baithe
Ehdi Kehdi Gal Hogi Dasde Nhi Darling
Kokka Nak Ute Jachda Ae Darling
Gussa Nak Te Nhi Darling
Dsso Ehdi Gehdi Gal Hogi Darling
Kahto Hasde Nhi


Ve Tadke Di Kinniya Hi Bhejiya Ne Storiya
Ek Vi Story Tuc Khol Ke Nhi Vekhi Haye Khol Ke Nhi Vekhi
Tadke Di Bhejiya Ne Kinniya Storiyan
Ek Vi Story Tuc Khol Ke Nhi Vekhi
Dil Vich Thode Koi Gal Pinch Kitti Aa
Ohi Gal Kahto Sanu Bol Ke Nhi Vekhi
Kamliye Kinniya Main Calla Kittia
Kamliye Kinniya Main Calla Kittia
Aakad Ae Kahdi Kahnu Chkde Nhi Darling
Kokka Nak Ute Jachda Ae Darling
Gussa Nak Te Nhi Darling
Dsso Ehdi Kehdi Gal Hogi Darling
Kahto Hasde Nhi

Menu Tu Pasand Tenu Mein Aa Pasand
Teri Maa Nu pasand dass aapa kyu nhi
Mere haq vich mera sara khandan
Billo tere haq vich tere papa kyu nhi
Aitakio addi ute add jana jatt ne
Aitakio addi ute add jana jatt ne
Jatt hun add add akde nhi darling
Kokka nak ute jachda ae darling
Gussa nak te nhi darling
Dsso ehdi kehdi gal hogi darling

Hoya ki je dabb vich tang lya 32 bor
Fukrya wangu goli chali ta nhi
Hoya ki je mehfil ch ek aadha peg laya
Hora wangu hoye assi talli ta nhi
Hora wangu hoye assi talli ta nhi
Fukre fukka sukhe nu shakonde ne
Sukhe honi shokhi fukk shakde nhi darling
Kokka nak ute jachda ae darling
Gussa nak te nhi darling
Dsso ehdi kehdi gal hogi darling
Kahto hasde nhi darling

Ho sun meri gal
Kann kr mere val
Teri sunliya sb
koi nikle na hal
Nakhre ne tere
jo ginnayi jana mere
Koi kadar nhi meri ethe mukdi aa gal
Sb kuch tera ve mein shi jani aa
Hatt ja hatt ja mein khi jani aa
Koi hor hundi hun tk chad jana c
Mein hi aa jo naal tere rhi jani aa
Ho 90 percent mundya di galti
90 percent mundya di galti
Jinna krke ne ghar vasde nhi darling
Je kokka nak ute jachda ae darling
Gussa vi jachda shi darling
Ho ehto vaddi gal kehdi hoju darling
Tahio hsde nhi



Found Any Mistake in Lyrics?, Please Report In Contact Section with Correct Lyrics.
The post Darling – The Landers Simar Kaur Lyrics appeared first on Lyrics Know.
Tags:
darling
kaur
landers
lyrics
punjabi-songs
simar
the
You received this email because you set up a subscription at Feedrabbit. This email was sent to you at punjabsvera@gmail.com. Unsubscribe or change your subscription.